GRAPHIC DESIGN
AND PRE-PRINTING
The design phase is managed by the graphic office, on iMac stations and makes use of the Adobe Creative Suite and Esko ArtPro Plus, implemented by software dedicated to the development of packaging, colour control and, for particular products, 3D previews.
We are able to manage and control the files provided by the customer in order to obtain the best possible result from the printing plant.
Everything


UNDER CONTROL

We manage the entire workflow through the ESKO Automation Engine. Thanks to the EyeC software, we automatically check the texts and graphics, comparing the initial artwork of the client with the final draft and, subsequently, the approved artwork with the file to be engraved in production.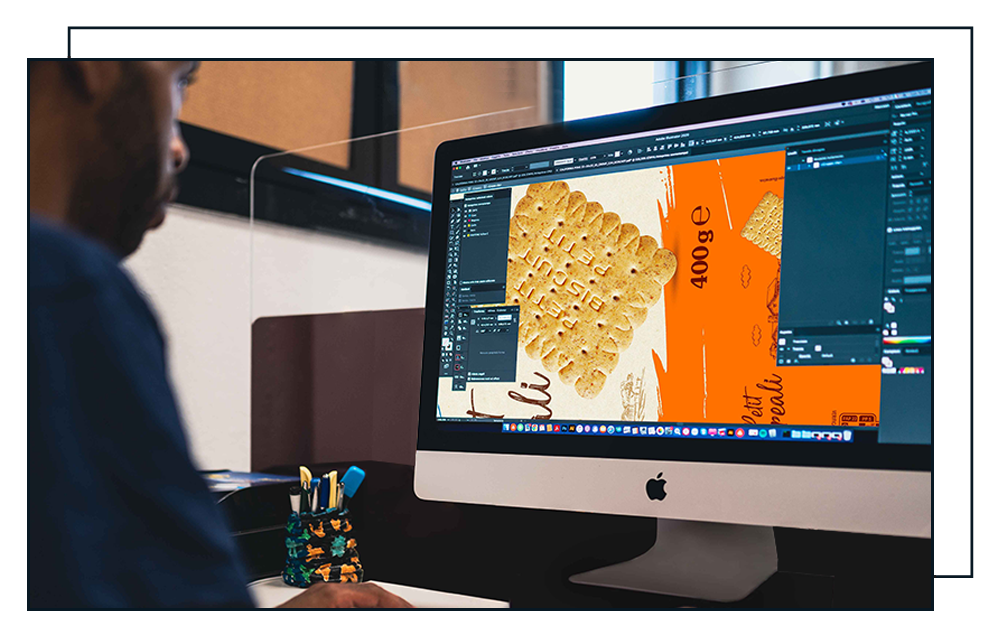 We create and design, in close collaboration with the customer, any type of packaging, from flexible packaging to corrugated cardboard.
The graphic design office is also appreciated for printing machine linearisation services and for carrying out contractual colour tests with screen reproduction – both on paper and on transparent material with white printing.
LINEARISATION OF PRINTING MACHINES
The linearisation of the printing press, with mono-colour tests and Esko Colour Pilot software, allows us to apply precise curves for optimal printing results.
Colour tests with CGS ORIS system on various types of support:




We make customised Mock-ups for you on weldable film. The same mock-ups can be done with 3D simulations in PDF format.
Any questions?
Get in touch